1. About Saint Petersburg: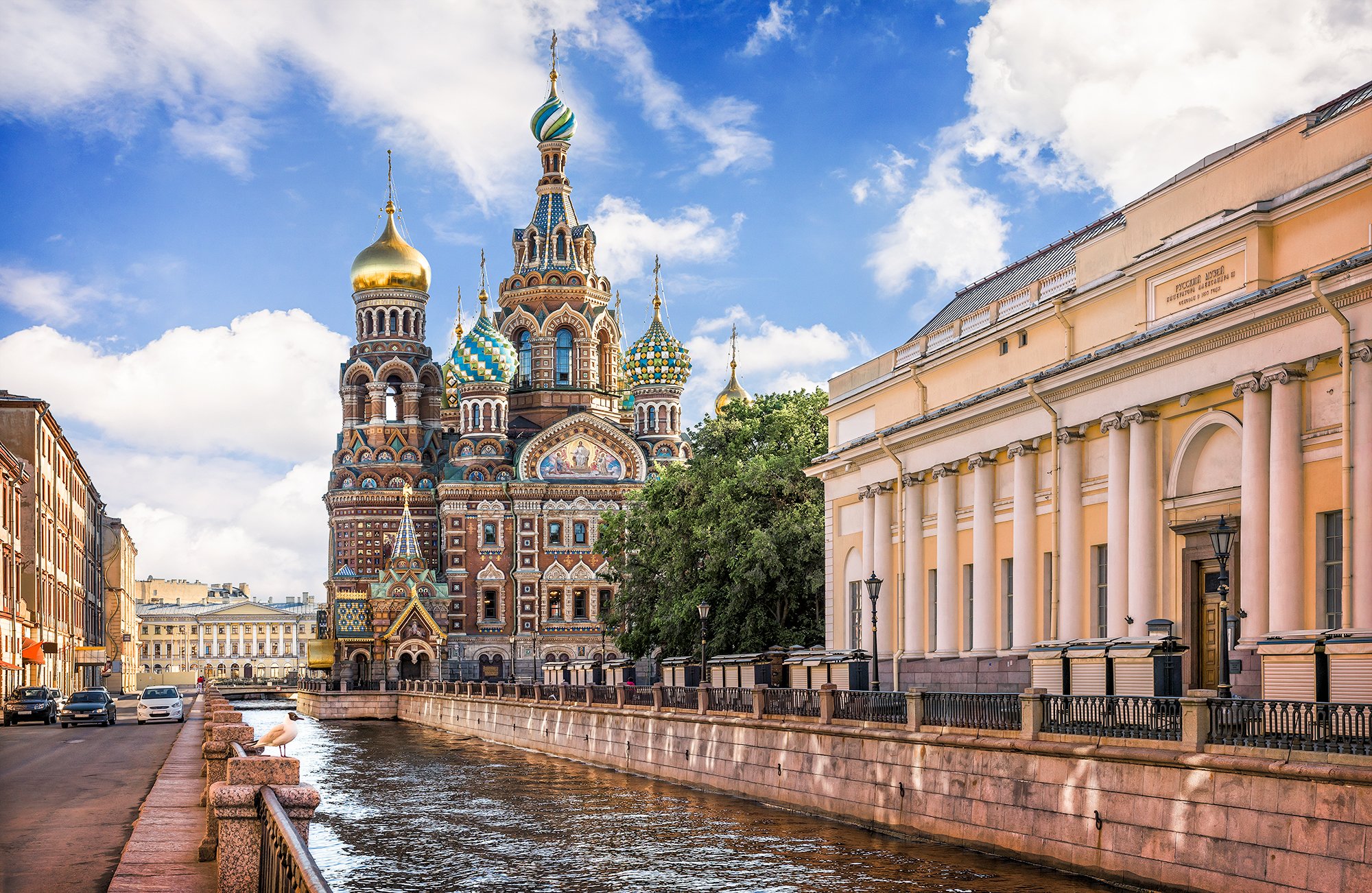 Saint Petersburg is Russia's second-largest city after Moscow. An important Russian port on the Baltic Sea, it has a status of a federal subject (a federal city).
Saint Petersburg is often considered Russia's cultural capital. The Historic Centre of Saint Petersburg and Related Groups of Monuments constitute a UNESCO World Heritage Site. Saint Petersburg is home to the Hermitage, one of the largest art museums in the world. Many foreign consulates, international corporations, banks and businesses have offices in Saint Petersburg.

2. Whether:


Under the Köppen climate classification, Saint Petersburg is classified as Dfb, a humid continental climate. Distinct moderating influence of the Baltic Sea cyclones result in warm, humid and short summers and long, moderately cold wet winters. The climate of Saint Petersburg is close to that of Helsinki, although colder in winter and warmer in summer because of its more eastern location.
The average maximum temperature in July is 23 °C (73 °F), and the average minimum temperature in February is −8.5 °C (16.7 °F); an extreme temperature of 37.1 °C (98.8 °F) occurred during the 2010 Northern Hemisphere summer heat wave. A winter minimum of −35.9 °C (−32.6 °F) was recorded in 1883. The average annual temperature is 5.8 °C (42.4 °F). The Neva River within the city limits usually freezes up in November–December and break-up occurs in April. From December to March there are 118 days average with snow cover, which reaches an average snow depth of 19 cm (7.5 in) by February. The frost-free period in the city lasts on average for about 135 days. Despite St. Petersburg's northern location, its winters are warmer than Moscow's due to the Gulf of Finland and some Gulf Stream influence from Scandinavian winds that can bring temperature slightly above freezing. The city also has a slightly warmer climate than its suburbs. Weather conditions are quite variable all year round.
Average annual precipitation varies across the city, averaging 660 mm (26 in) per year and reaching maximum in late summer. Soil moisture is almost always high because of lower evapotranspiration due to the cool climate. Air humidity is 78% on average, and there are, on average, 165 overcast days per year.
WHAT TO WEAR
At the start of the month, the average temperature will be between 17C and 9C. By the end of the month, temperatures vary between 10C and 4C.
Although you still may face showers, the weather in St Petersburg is drier in September than it is in July and August. If you're very lucky, you may encounter the 'babye leto'. This literally means 'granny summer', and is the equivalent of an Indian summer; two weeks towards the end of September where the weather is warm and sunny.
However, you would be foolhardy to rely on granny, in this instance. So pack a variety of clothes. While there is a place for shorts and sandals, you should remember that you are more likely to wear jeans and trainers, and you should take a fleece in case the weather is cool. Although it's unlikely to be very cold, you might also want to pack a scarf, gloves, and a light waterproof jacket or umbrella.
Pack clothes that can be layered, and that are mostly light enough to be carried in a rucksack. You won't be able to figure out what to wear before you leave – even on the day! – so take a choice of clothes that will allow you to be adaptable, rather than packing several types of the same item.
But don't worry too much about the weather – whatever happens, you'll still have an amazing time. Particularly if you go early in the month, you are likely to have reasonably good weather, yet the attractions are quieter than they are in July and August.
You'll also get the chance to experience the fantastic fall colours in the city's parks and palace gardens. They are, arguably, at their most beautiful at in September; you will leave will some amazing memories. You should definitely make sure that at least one of your St Petersburg excursions includes a trip to Oranienbaum or Pavlovsk Palaces, where you'll see St Petersburg at its autumnal best.
3. Electricity in Saint Petersburg:
Electricity in Russia is supplied at 220v/50hz, and European-style plugs are used.
4. Currency in Saint Petersburg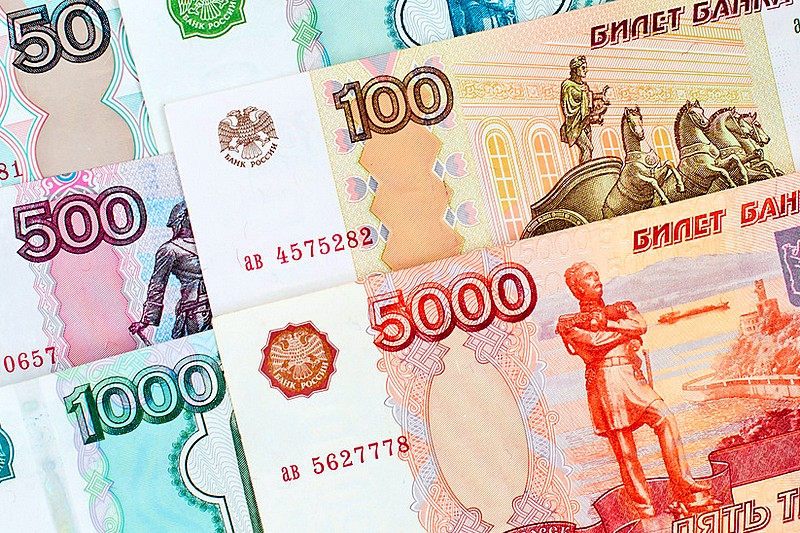 Prices have risen rapidly in the past few years, and St. Petersburg is now on a par with (or even slightly more expensive than) most major European cities for groceries, dining out, nightlife, entertainments, and sightseeing. While the cost of museums and cultural events is generally lower than elsewhere in Europe, almost nothing is free, and several cultural institutions (including the Mariinsky Theatre and the Hermitage) continue to operate a dual price system whereby foreigners pay considerably more than Russian citizens.
Currency Questions
Since the crash of 1998, the Russian ruble has remained fairly stable, except for a few wobbles during the 2008 financial crisis, standing at around 30 rubles to the US dollar and around 40 rubles to the euro. You can see today's exchange rates here. One ruble is 100 kopeks, and denominations are as follows: Notes - 50, 100, 500, 1000 and 5000 rubles; Coins - 1, 5, 10 and 50 kopeks, 1, 2, 5 and 10 rubles. Some 10-ruble notes are still in circulation, but rarely seen in Moscow or St. Petersburg. Why one kopek coins exist is something of a mystery, but they're quite fun to keep.
It is illegal to charge for goods or services in any currency other than rubles, and no longer will taxi drivers or bartenders happily take your dollars. Nonetheless, salaries and rents are still sometimes quoted 'unofficially' in dollars. There may also still be some bars and restaurants quoting prices in 'y.e.', which means 'standard units'. Popular in the late 1990s and early 2000s, this system allowed establishments to set their own conversion rate, normally somewhere between, and thus not have to alter their menus every time the ruble jumped. With the currency's increased stability, this practice has thankfully almost completely disappeared.
Recent legislation has dramatically cut the number of places you can exchange money in St. Petersburg, although there are still many more bureaux de change than in most European cities, some open 24-hour. The market is very competitive, and it's worth shopping around to find the best rates, particularly if you plan to change large sums. This only applies to dollars and euro, though, and other currencies are normally only changeable at larger banks or central exchange offices. Commission is normally negligible.
How To Bring Money To Russia
Buying rubles abroad is usually extremely difficult, and exchange rates, at least for dollars and euro, are much more competitive in St. Petersburg. If you want to carry cash, then bring it in one of those currencies.
Otherwise, the easiest way to access funds is through ATM machines once you get to St. Petersburg. Machines have sprung up all over the city in the last few years, and can be found in the lobbies of most hotels, in metro stations and, of course, next to banks. The flat-rate charges are small, and exchange rates are normally reasonable (although there's little way of checking beforehand).
Traveller's cheques are, of course, a safe option, and can now be exchanged in any branch of Sberbank, Russia's national savings bank, and several other large banks.
Credit and bank cards are now widely accepted in large shops, most restaurants (including fast-food outlets), and larger bars and nightclubs. It is always worth checking before you order, however, as some businesses don't consider it a major problem if their card terminals are out-of-order for a few days. Visa and Mastercard are accepted almost everywhere, while American Express and Diner's Club can rarely be used.
It is also worth noting that, due to high instances of card fraud emanating from Russia, some Western banks need to be notified of your travel plans, otherwise they may block your card automatically after the first time you use it in Russia, whether to make a payment or withdraw cash.